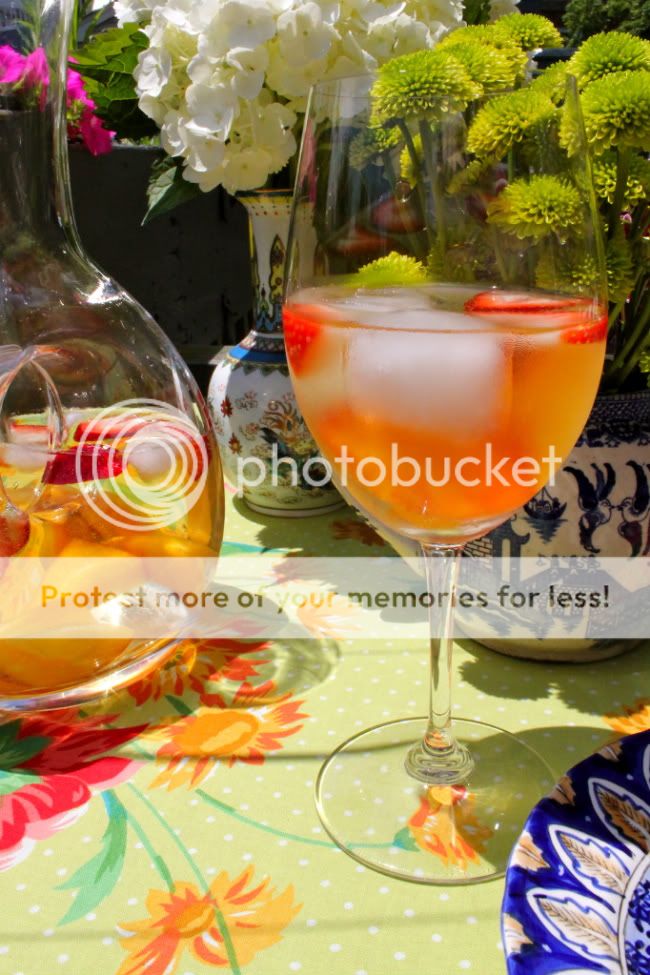 Husband and I decided to put a twist on one of our staple cocktails one afternoon and voila, presto change-o, turn it into something new (check our standard red sangria in a recipe blast from the past here). Above are the techni-color results of our bar tending session.....a tangy and refreshing white nectarine sangria. Perfect for a hot summer afternoon.
Ingredients and directions are kept at a minimum: mix 2 bottles of Spanish cava, 1 cup of apricot brandy, 1 bottle of a sweet white dessert wine (like a moscato or the Beaumes de Venise we used) with chopped nectarines and berries.
No really, that is it. I would also recommend a few ice cubes in each glass, or perhaps a bit of club soda to water it down a bit, as this version packs a bit of a punch. Which we happen to like, truth be told;)
What types of cocktails do you like to drink in the dog days of summer?
Posted on
Friday, July 29, 2011 at 7:26AM
|
Post a Comment
|