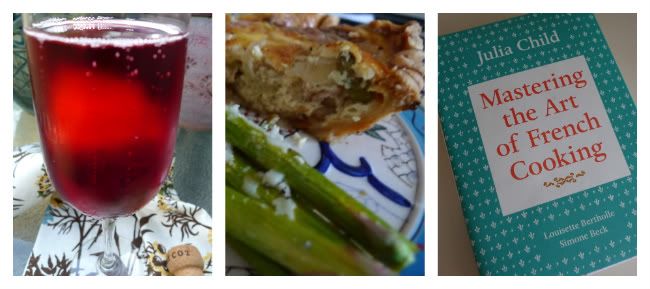 2010 sure was a tasty year. I cooked a lot. Blogged a lot. Took a ton of photos and I'd like to think a long the way really got a chance to work on not only my baking and sauteing, but likewise my photography, writing. I have been able to indulge in a creative process that had been dormant for a few years. My husband has thoroughly enjoyed reaping and eating all the delicious rewards.
I love looking back over all these images and recipes of the last year to recall what inspired me to try something new and what was going on at that moment in our life. I look at the Kir Royale and Mastering the Art of French Cooking and I am back in France (and already planning my next trip there for 2011!). All the fresh flavours of summer bring me instantly to nights eating on our back deck, escaping the heat of our little kitchen after cooking a meal. And finally, all the soups and hearty winter fare get us to where we are now......slowly recovering from my decadent New Year's Eve feast. We had a fabulous evening with over the top food, great champagne and wine and even better close friends and company to ring in the new year.
The last year was fulfilling on so many levels. I can't wait to see what 2011 holds and what new directions the blog and my family will head in. I know my husband is always hungry for more!
Wishing you a very happy and tasty new year~
Posted on
Sunday, January 2, 2011 at 8:41AM
|
10 Comments
|