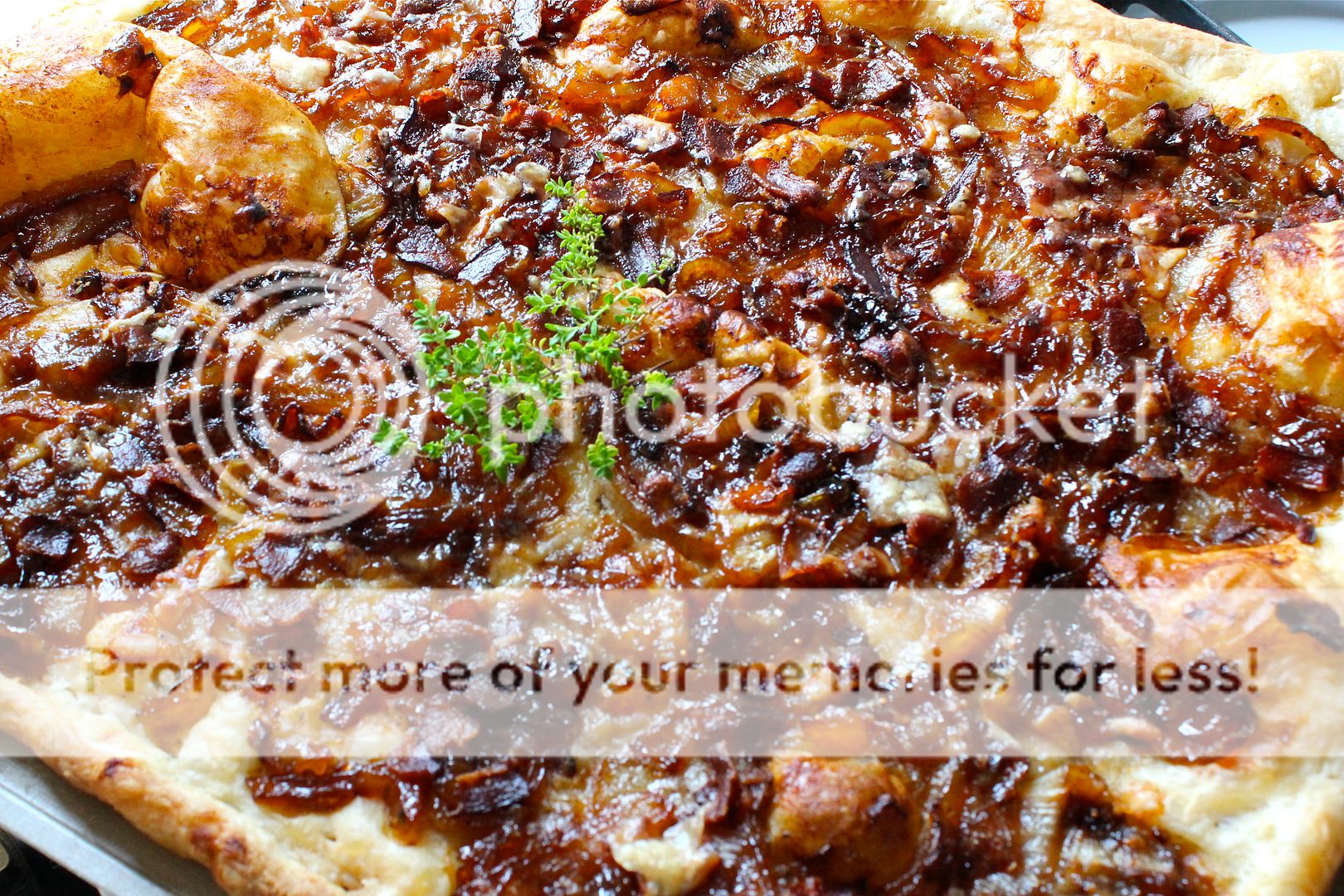 This dish was first made........born of a mistake. I purchased puff pastry in a rush at the super market when I really need phyllo for spanikopita. I made the best of this costly error (puff pastry is not cheap my friends- though it is worth it for the ease of picking it up in the freezer) and turned it into a delicious tart for a family get together. My father in-law loves caramelized onions so any dish working them is automatically well received. I have made it no less than 3 times since. It is simple and you got it, utterly delicious.
I took some liberties with the recipe I used here, and instead of roasting the onions in the oven, I caramelized them on the stove top, and sweetened them up a bit by adding some fig preserves. Alright, alright, I may have added some more bacon too.
It is a delight of an appetizer but would make a delicious, quick dinner, during the week too.
Posted on
Friday, August 12, 2011 at 8:31AM
|
Post a Comment
|